2017 Corvette Specifications
Total Production (TBD)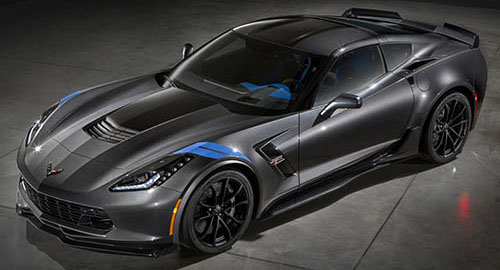 FIBERGLASS FACT: The big news for the 2017 model year is the return of the Corvette
Grand Sport. Based on the seventh-generation Corvette, the new Grand Sport brings a
number of substantial upgrades that make it the ideal choice for Corvette fans looking
for a potent track car with Z06 styling and handling mated to a 460HP LT1 engine.


2017 Corvette Options

Coming Soon!


2017 Corvette Exterior Color Choices

Coming Soon!


2017 Corvette Interior Color Choices

Coming Soon!



Up to Top of Page
---
Back to the Corvette History Page
---

ROGER'S CORVETTE CENTER, INC.
8675 N. Orlando Avenue
Maitland, Florida 32751
(407) 628-8300 &nbsp Fax (407) 628-8388