Corvette Spotlight
April 2000
1994 Corvette ZR-1
Stock Number 00294

Sorry... This vehicle has been SOLD!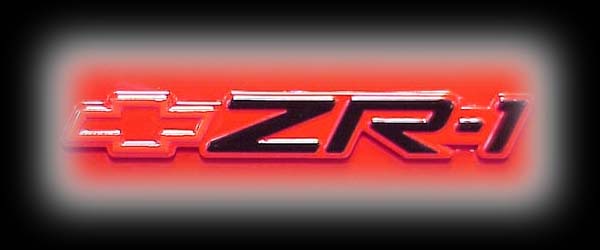 | | | | |
| --- | --- | --- | --- |
| The ZR-1 represents the best of the best, providing outstanding performance in a versatile, reliable, and stylish package. Combine the power of the famous ZR-1 with the collectible beauty of a Torch Red on Light Beige 1994 model, and you have one of the most desirable Corvettes ever produced. The all aluminum 350 cubic inch LT5 engine delivers an amazing 405 horsepower yet it remains completely tractable and reliable for every day driving. If you have ever wondered what a brand new ZR-1 looked like when it came off the assembly line, you won't find a better example than this pristine beauty with only 1,351 miles. Call for more details today. | | | |
<<< Click on any photo, above or below, for a larger version! >>>
---
1994 Corvette ZR-1
Stock Number 00294

featuring:
Torch Red Exterior
Light Beige Leather Interior
Dual Power Sport Seats
FX-3 Adjustable Suspension
Six Speed Manual Transmission
LT-5 405 HP Engine
Both Glass and Painted Tops
Bose AM/FM Stereo CD/Cassette
Electronic Air Conditioning
Low Tire Pressure Warning
Factory Window Sticker
Factory Build Sheet


Sorry... This vehicle has been SOLD!

For more information about this or any of our other fine
vehicles, contact Roger's Corvette Center at (407) 628-8300.
---
Past Corvette Spotlight Features
Feb 98 - 1969 Yellow ZL-1 Coupe
Mar 98 - 1996 Black LT4 Coupe
Apr 98 - 1986 Bright Red L98 Convertible
May 98 - 1993 Ruby Red 40th Anniv. Convertible
Jun 98 - 1996 Grand Sport Coupe
Jul 98 - 1996 Competition Yellow Convertible
Aug 98 - 1998 Torch Red Convertible
Sep 98 - 1990 Black ZR-1 Coupe
Oct 98 - 1996 Grand Sport Convertible
Nov 98 - 1999 Black Corvette Hardtop
Dec 98 - 1996 Collector Edition Convertible
Jan 99 - 1990 Black ZR-1 Coupe
Feb 99 - 1980 Duntov Turbo Convertible
Mar 99 - 1990 Dark Red ZR-1 Coupe
Apr 99 - 1995 Yellow Convertible
May 99 - 1995 Indy Pace Car Convertible
Jun 99 - 1999 Navy Blue Convertible
Jul 99 - 1996 Grand Sport Coupe
Aug 99 - 2000 Polo Green Convertible
Sep 99 - 1996 Grand Sport Convertible
Oct 99 - 2000 Millenium Yellow Coupe
Nov 99 - 1993 40th Anniversary ZR-1
Dec 99 - 1962 Tuxedo Black Corvette
Jan 00 - 1969 Yellow ZL-1 Coupe
Feb 00 - 1998 Pace Car Convertible
Mar 00 - 1996 Polo Green Convertible
---
|| Home || Showroom || About || What's New? || Guestbook || Trivia || FREE Pages || Links ||